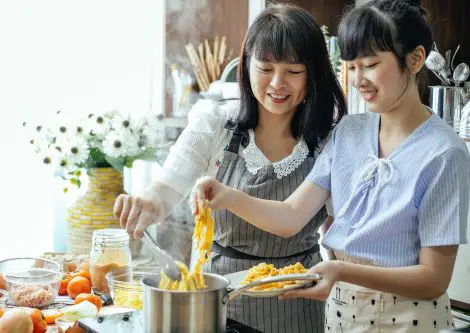 ESL Questions about Food
Lesson 34 with 20 English Questions about 'FOOD' to ask a person or students in an ESL class. Model answers can be viewed in the book. See the link below.
QUESTIONS STUDENT A
What is your favorite food?
What are some famous foods from your country?
What fruits do you eat most often?
Who cooks or prepares your food?
What is a vegetarian and why do people eat that way?
Do you have any food allergies?
How expensive is food in your country?
What special foods do you eat on holidays? (Like Christmas for example.)
What vegetables do you enjoy?
How does the etiquette of eating together differ from your country to other countries?
QUESTIONS STUDENT B
If you could only eat one food for the rest of your life, what would it be?
What food do you dislike?
What toppings do you enjoy on your pizza?
Are you a good cook?
Are you concerned about your calorie intake when choosing a meal?
What other country's food do you enjoy?
Do you often eat out? Where?
What foods do you consider healthy?
Does your family have any recipes that are passed down from generation to generation?
What do you like for dessert after a meal?
PHOTO: Katerina Holmes/ Pexels.
📘 1000 Questions and Answers to Learn English! ► https://amzn.to/2Vo4abb