How does one write a resume, especially for a teaching job, despite having no or very little experience? Writing a resume according to professional standards is the first step to success, regardless of the level of experience an applicant has.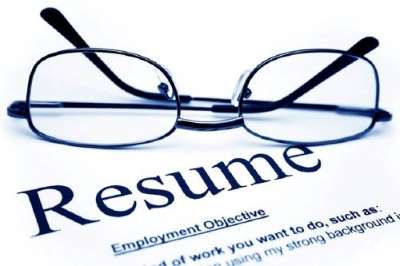 What is the Definition of a Resume?
What is a definition of a Resume (or a CV)? It is a brief statement of a person's career path, knowledge, skills, abilities, and achievements in regard to a specific job vacancy that's being applied for. It is an inventory of your skills and abilities that can bridge the gap from university to a career, or from one job to the next; the resume is the core marketing instrument of yourself as a personal brand.
When is a Resume called a CV, or Biodata?
What is the difference between a Resume, a CV and Biodata? The difference between a Resume, a CV, and Biodata depends on what part of the world you live in and, secondly, the kind of job that is being applied for.
A résumé (French, "to sum up' or a summary) is a concise document to apply for a job. The term resume is used in North America but is gaining international usage under the strong influence of the USA in business and the international ESL job market. A resume's purpose is to provide recruiters with a brief overview of a candidate's ability to perform a specific job and make a selection for a more in-depth interview.
In Europe and most British Commonwealth countries such as the UK, Ireland, Australia, India, South Africa, and New Zealand, the term CV for 'Curriculum Vitae' (Latin for "course of life") is used, but the format is generally that of the typical resume – a brief, to the point summary of a person's teaching skills in our case. 
The traditional CV is an in-depth document that describes a person's life, career course, and achievements in full detail and applies more to professional and management level persons seeking new career prospects. It provides corporate recruiters and personnel hiring managers with comprehensive insight into the suitability of a candidate. In North America, the term 'CV' is traditionally used only to apply for academic positions, research fellowships, grants, etc. Though the job applications of other professionals in the USA are called resumes, their format is more similar to a CV.
In Southeast Asia, the word 'biodata' is used for what is similar to a resume. The golden rule, however, is to adopt your master document to be either a CV, résumé, or 'biodata' depending on the school, e-teaching company and country the application is being sent to.   
The Format of a Resume for an ESL Teacher
Here are the different sections you need in your resume:
Contact Information
Profile Summary
Objectives
Qualifications
Experience
Skills
Look at online examples of the standard format for teacher resumes. Respect the time of recruiters dealing with hundreds and sometimes thousands of applications. Being concise is the first sign of professionalism.
For a start, accurately give full details of your contact information up-front and the specific job being applied for.
Give your personal details and background in the profile summary section, such as family, school education, special skills, and achievements, but do so within two to three sentences.
Next, create effective resume objectives. It simply means to say why you think you are a suitable candidate for the vacancy. Find out what the standard keywords are that you should use for the particular country. The American format differs from other countries. Remember to always mention the job title you are applying for and set achievable goals.
Write details about your formal degree, diplomas, and other relevant certifications you have completed in the qualification summary section. Mention institution names, starting and completion dates, current studies, or licenses obtained.
So, what does someone with no experience write in the section about relevant experience? Provide details about your learner-teacher internship. Also, write your previous employment history (if any), as well as your current position/ situation. This is where private tutoring or volunteer work can help someone who has no official teaching experience.
In the other employment experience section, mention previous project details (if any) to help highlight work ethic, successes, creativity, and so on. For those who are changing careers, just list previous job titles, organizations, and duration and make sure there are no breaks in your work history.
The skills summary section is where you mention your strongest, powerful, and specific skills to add more credibility to your resume. This is where newly qualified teachers could have the advantage of being more skilled in new technology.
How to Write a Resume with No Experience
Every ESL teacher starts with 0% experience, so to supplement the 'experience' section of your ESL teacher resume, add every bit of relevant experience you have. Mention skills you have that could be beneficial to have as an ESL teacher and insert traits that a responsible teacher would have.
Relevant teaching experience could include babysitting, tutoring a middle school student, doing shadowing work at a school, or working as a teaching assistant while studying.
Good teaching skills include time management, strong communication and team player. So try to showcase some of your skills that apply to teaching. Don't lie, but present a positive image of yourself.
Example of an ESL Teacher Resume
Here is an example of an ESL Teacher Resume:
Here is a link to Canva Teacher Resume Templates:
Here is an ESL teacher resume PDF:
How to Use a Template to Format a Resume
Design your resume with proper formatting as per industry standards. The formatting is an initial impression that must be attractive and professional, as it invites the reader to the text. Use a proper font style, set margins, line spacing, headings, use of tables and bullets, etc. There are lots of examples that can be found online. The easiest solution is to find and use a free template to ensure that your resume is according to current standards and can compete with that of other applicants. Here is a site with many examples.
How to Write the All-important Cover Letter
As important as the resume itself is the application letter, also known as a cover letter, which in today's world is usually the email with your resume attached to it. These few sentences can swing the recruiter's or administrator's response from indifference to looking at your resume with interest and prompt an interview.
As in the resume's case, take the trouble to draft a template cover letter/e-mail introduction and from there tailor-make every different application. Never send a generic cover letter/ e-mail introduction.
Do research about the school or company that the application is going to. Send it to the correct person, and be knowledgeable about the organization. It is the first step to making a good impression.
The cover letter is not a repeat of the resume; it should be dynamic and rarely more than three lines, but try to reveal at least one important piece of information that is not apparent in the resume. This is to create that bit of mystery or at least let your application stand out from those drab, lifeless ones. The cover letter or e-mail introduction is of core importance. If your cover letter does not make it, chances are that you won't make the interview either.
Examples of cover letters can easily be found on the internet.
Checklist for a New Teacher Resume
Before sending the resume, check for the following:
Run a spelling, grammar, and punctuation check; then proofread your draft on paper – it's amazing how mistakes jump from the pages once you print them. Another golden tip is to let creative writing "rest" a bit, then read it again the next day with "fresh eyes" before sending it.
If possible, first get feedback from an experienced person.
Check all required headings and sections to avoid errors.
Check the design and formatting and ensure that all sections were correctly completed.
Have you included the strongest relevant skills?
You could also publish your resume on your LinkedIn profile. Send a personalized invitation to the principal or recruiter to join your network a week or so before the interview. They probably won't join, but they will note your proactive professionalism.
How to Prep for a Teacher Interview
Most organizations have moved to Zoom, Skype, or other online interview formats. It's thus not only ESL and online teachers who need to know what the minimum technical requirements and setup need to be.
An increasing number of big corporations, including online ESL companies with thousands of teachers, have moved away from accepting resumes to online questionnaires requiring basic biodata from applicants. They always require a good photograph, and often also a short one- or two-minute video introduction.
The Department of Education and other large employers often use Applicant Tracking System (ATS) software to handle numerous resumes. The initial screening is thus being done by AI scanners that detect keywords within set parameters such as maximum age, country of origin, country of residence, and minimum qualifications.
Requirements for ESL Online Interviews
Recruiters will then set up interviews with applicants who fit within their minimum requirements. Such an online demo class and interview usually last less than thirty minutes. With large online ESL companies, these interviews and demo classes are usually conducted by experienced online teachers acting as the company's evaluators.
They usually will run an internet speed test to see if the applicant's set-up is within the minimum acceptable range. Some companies are more lenient than others and would typically accept 20 megabits per second download and 10 Mbps upload.
Applicants need to educate themselves about the requirements for doing a proper internet interview. The following are required:
Lighting – you must have good lighting from the front – no side shadows. Experiment beforehand, get advice, do research.
Camera height – your camera must be at eye level.
Camera quality – your camera must have HD quality.
Sound – teachers must use headphones to ensure quality sound and to hear clearly.
Background – the background behind you must be pleasing and neat. Internet Schools prefer a colorful 'classroom-like' background when teaching younger learners. (If using Zoom, blur your background but remember, you can then not share props for it will be blurred.)
Props – teachers of younger students must use lesson-appropriate props. Place the out-of-camera view, but within easy reach to use strategically.    
Check out the following videos: Why most online interviews fail; Real ELS Interview and Real ESL Demo Lesson.
Final Tips for a Job Interview
Be positive about writing a resume even if you have no teaching experience, a smart CV can bridge the no-experience gap. It can turn a weakness into a strength; compensate for the lack of teaching experience with youthful exuberance and energy; your communication skills linked with media and computer savvy, plus the ability to quickly master new skills, new programs, and teaching platforms. Connect the dots between your raw talent and life experience to the specific requirements of the job for the recruiter.
Many school principals and ESL companies prefer young, enthusiastic teachers above those who have lost their joie de vivre, the zest for life. The saying that you can't teach an old dog new tricks is true and education managers know it, which is why they sometimes prefer new teachers to those with a long resume. Do not be intimidated by seeing messages on the many Facebook groups of well-qualified people who do not get jobs; rather look on those who do get ESL jobs even when they lack a degree. ESL companies know that personality, talent, and attitude often outweigh a string of qualifications and a long CV.