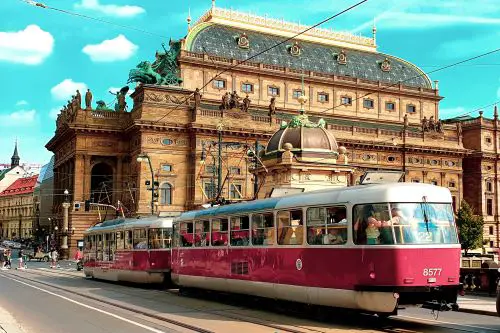 ESL Questions about Travel
Lesson 18 with 20 English Questions about 'TRAVEL' to ask a person or students in an ESL class. Model answers can be viewed in the book. See the link below.
QUESTIONS STUDENT A
Have you ever been abroad (another country)?
Where did you go for you last vacation?
What do many people do during winter vacation?
What famous or historical place would you like to visit?
Where did you go on the last trip with your family? How was it?
Do you like relaxing vacations or exciting ones?
What items should you take on vacation?
What are some good travel tips?
What is something bad that happened to you while on vacation?
What souvenirs have you bought while traveling?
QUESTIONS STUDENT B
What country would you like to visit in the future?
What is the best place to visit in your country for summer?
What is your preferred way to travel (plane, ship, car, bike)?
What adventurous activity would you like to try in the future?
Is it better to travel alone or with friends? Why?
What is the most interesting food you've eaten on vacation?
What do you have to plan before going on vacation?
Tell me about a fun travel story.
What do you like to do while traveling? Shop, relax, sightsee?
What is your favorite photo that you have taken on vacation? Tell me about it.
PHOTO: Truth Devour/ Pexels.
📘 1000 Questions and Answers to Learn English! ► https://amzn.to/2Vo4abb