Teaching vocabulary to English learners is one of the main responsibilities of an English teacher. The following are ten Vocabulary Activities to use in class.
Use Flashcard Games
Flashcards are the foundation of teaching ESL. Show students the relevant flashcards when explaining new words because a picture is worth a thousand words. Add additional words like synonyms and commonly used words when explaining it. Then play games with these cards by first placing the class into groups or pairs.
Line the students up in two lines, then start showing cards randomly. The two teams compete and must answer or guess to score a point. You could give additional points if they can use the word in a sentence.
Make sure to add variety by changing the game a bit. You can draw a racetrack on the board. Use a dice to make it fun. Let the students throw a ball at a target. Keep it interesting, don't play the same game every time, students will get bored.
Using new words in Bingo
Another common way to practice new vocabulary is Bingo. Let students draw a grid of 4 x 4 and then write in the new vocabulary. Randomly draw the cards and students cross it out as you call the words. If they have two lines, they shout Bingo to win.
Students enjoy the randomness and learn the new vocabulary by writing, reading and listening for the words.
Give-the-context game
Vocabulary should be relevant to learners' lives, so it's important for you to create connections. Explain how it is used in their life and bonus points if it is useful. We tend to remember things that are interesting or practical in our lives. Give them simple examples of how to use the word outside of class.
Give-the-context is a fun way for students to explain the context of a word. Place them in groups. They then get shown a flashcard and have to provide other words to give it context.
Let's take the word 'apple' for example. The teams must give words related to that word:
Lower-level – Red, food, eat, sweet, fruit
Higher-level – Use it in a sentence or tell a story. A fun game is to give students a word list and then they have to tell a story, each student adding a sentence by using one of the words from the list.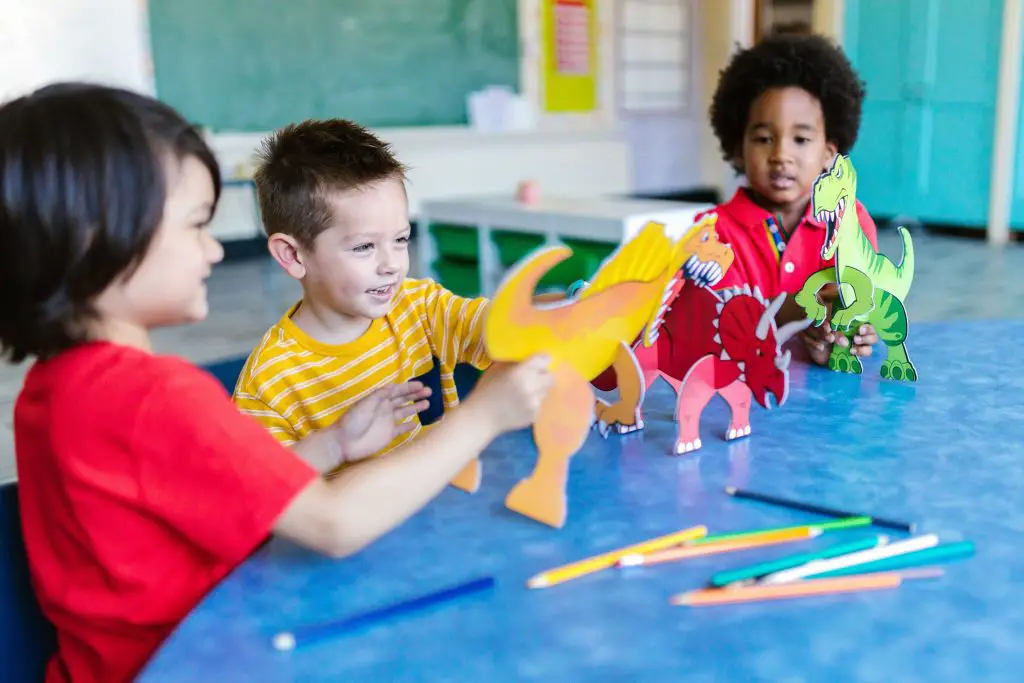 Pre-teach phrases
Make a list of words that will be used and share it with the class prior to starting the lesson. You can let them copy it from the board or reveal it to them by telling a story. Be sure to refer to the list whenever you encounter the word during class. Repetition helps with memory, so you want to repeat these words as often as possible.
Also, try to teach words in common phrases or collocation. Collocation means "the habitual juxtaposition of a particular word with another word or words with a frequency greater than chance." So basically, words that are often used with the vocabulary word.
For example, the word 'appointment' – Make an appointment. 'Contract' – sign a contract.
Practice out loud
When going over the vocabulary list, let students say the words out loud, which gives them an opportunity to practice. With younger students, we should 'anchor' words by creating chants based on simple rhythms, also create some action to go along with each word. Total Physical Response is tremendously important when teaching new words or practicing phonics with younger English learners.
"A is for apple, A – A – apple. B is for ball – B – B – ball.
Word webs and word clusters
Create associations between the vocabulary word and other words. Write a word on the board and ask students to call out words related to it.
For example: Zoo – animals, food, lion, elephant. They can even expand on those words to create a web. Place students in groups, hand each group a large poster and ask them to make a word web. The poster of the team with the most unique words wins.
With word clusters, the teacher gives the students a word-list which they then must use to place the words underneath the correct categories – just like playing Scattergories.
I did a video on a free website you can use to play Scattergories.
The Antonym game
When teaching students new words, make sure they know some synonyms (words with the same meaning), but also some antonyms (words that have the opposite meaning).
A fun way to practice it is by acting it out. Place students in pairs with a word list. They have to act out the antonym of the opposite of the word on the card and their partner has to guess it.
I like to play it in three phases. I give students a stack of cards. Then I ask them to look at the cards and place them in order, from easiest to most difficult.
In phase 1 they have to explain the card to their partners, they may use the extra words.
In phase 2 they play Taboo, where they have to explain the word but without using some describing words.
In phase 3 they have to act out the word.
Show, draw, name and translate words
Draw-the-word: Let younger students draw images of words to help them remember it.
Translate-the-word: Ask students to find the translation for the words. Then let them make sentences using the English word. Remind them that it is an English class, they should focus on speaking English, this is just a quick way for them to learn. Remember, when reading a story, ask students to circle the vocabulary or underline if it's a word they don't know, so you can explain it after reading.
Show-the-word: Another useful way is to use realia. Use actual objects if possible. For example, with food: This is sugar. Sugar is sweet. These are potato chips. Potato chips are salty.
Objects-in-a-picture: Show students a picture with many items or a lot going on. They then have to write as many words as they can see. This could also be a memorizing game where you show them an image and they have to memorize as many words as possible.
Real-or-fake word definitions
As a rule, teachers should expect higher-level students to look up and write the definitions of new vocabulary. Practice it with the class by showing random words and asking what the definitions are.
A fun word game is Real-or-fake. Let the students form groups or teams to write both correct and incorrect definitions of difficult new vocabulary you give each group. They must use a dictionary and write the correct definitions for these words, but also take random entries from the dictionary for wrong definitions. The teams then exchange their definitions and must guess which word definitions are incorrect.
The Mom-rule
I like to use what I call the Mom-rule. Before learners leave class, they must say what they can tell their moms about the day's class. What new words have they learned? Can they explain to her what the word means? If yes, then they exit the class.
Conclusion
I hope you enjoyed these ideas to practice new vocabulary with students.